Summer weather is finally kicking in, and many of us are ready to head for Idaho's lakes, reservoirs and rivers to go boating, swimming, flat-water kayaking, whitewater rafting, etc.
If you go, please be aware that Idaho's rivers are running at flood stage or just below flood stage after we experienced a late snowmelt in mid-June. Rivers are running high on the Coeur d'Alene River in Northern Idaho, the Clearwater and Lochsa rivers near Lewiston, the Snake River in Eastern Idaho, and the Payette River north of Boise, to name a few.
High water flows and cold water are a deadly combination that can cause hypothermia in a matter of seconds if a person falls out of the boat.
Please note the advice from Kenneth Long, a whitewater expert and co-owner of Cascade Raft and Kayak, in this video by KTVB-TV.
Always wear a life jacket.
Know your limits on Idaho rivers.
Learn about whitewater safety tips for swiftwater rescue. See tips provided by the American Whitewater Association.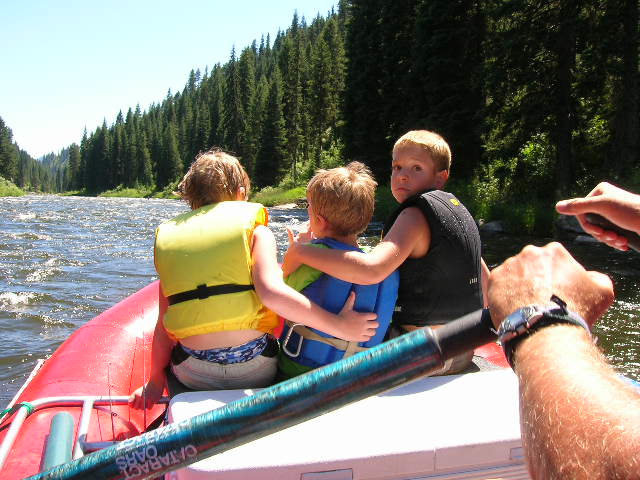 The Boise YMCA offers these water safety tips:
Don't swim alone. This is why the Y has lifeguards on duty. They're trained to monitor active swimmers and know how to react quickly when something happens. Children especially should always be supervised when they're in the water. Swim at areas with lifeguards present.
Don't play breath-holding games. While they seem fun, holding breath underwater can cause drowning and has several other risks, even passing out underwater.
Don't jump in the water to save a friend. While this might be our first instinct, the Y recommends "reach, throw, don't go." This means you can help your friend without putting yourself at risk.
Enter the water feet first. Diving head-first in shallow water—or when you don't know what you're doing—can be dangerous. Know how to get in and out of a pool, and come prepared with life vests.
Stay within designated swim areas. Regardless of if you're in a pool, ocean, or lake, designated areas are there for a reason. Teach children to stay within ropes, away from pool drains, and to be aware of signage.
Another important water-safety tip: Stay away from canals and irrigation ditches in Idaho. A number of drownings occur each year around canals and irrigation ditches.
To check on water levels on Idaho's rivers go here.
To inquire about water safety classes being offered by Idaho Department of Parks and Recreation in Idaho, go here.
– Steve Stuebner, Coordinator, Idaho RRI campaign