Via the Recreate Responsibly Idaho campaign, we've shared a number of bad-actor issues occurring on Idaho's public lands in recent times, including careless campers igniting wildfires, people leaving trash at camp sites, minding your wake when boating, recreational shooters causing trigger trash, and more.
A major increase in Graffiti is another issue that's been surfacing in many parts of Idaho, including vandals defacing public property and public lands with graffiti.
We received the following reel of graffiti pics from the Caribou-Targhee National Forest, all taken on Westside District lands in the Pocatello area.
Defacing public lands and public property with Graffiti is not only bad form, it's against the law. Anyone caught in the act of defacing public lands is subject to local, state and federal prosecution.
"It is disheartening to put the American public's money and human effort (employees, partners, volunteers) into improving the National Forest lands surrounding the Pocatello area and have those efforts ruined with graffiti, trash, stolen signs, and abandoned campfires that can turn into wildfires," said Kim Obele, Westside District Ranger for the Caribou-Targhee National Forest.
"These public lands, including BLM, County, and City lands, are literally in Pocatello's backyard. It is time for everyone to care for these public resources at a higher standard and take responsibility as a community to make it happen."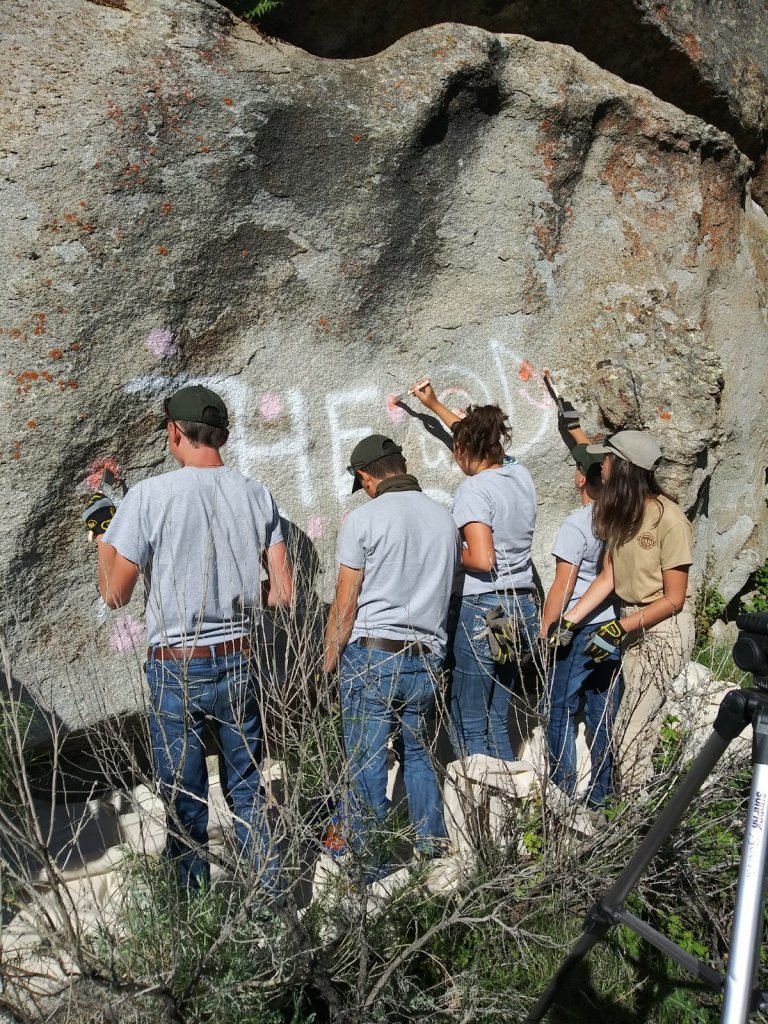 One of the more egregious examples of Graffiti vandalism occurred at the City of Rocks National Reserve in April 2020. Vandals spray-painted words and symbols on rocks where historic initials and messages had been inscribed into granite boulders by travelers on the California Trail in the 1800s.

"This flagrant act at City of Rocks over the weekend is by far one of the worst cases of vandalism that the Idaho Parks and Recreation Department has seen in over 50 years," state officials said at the time.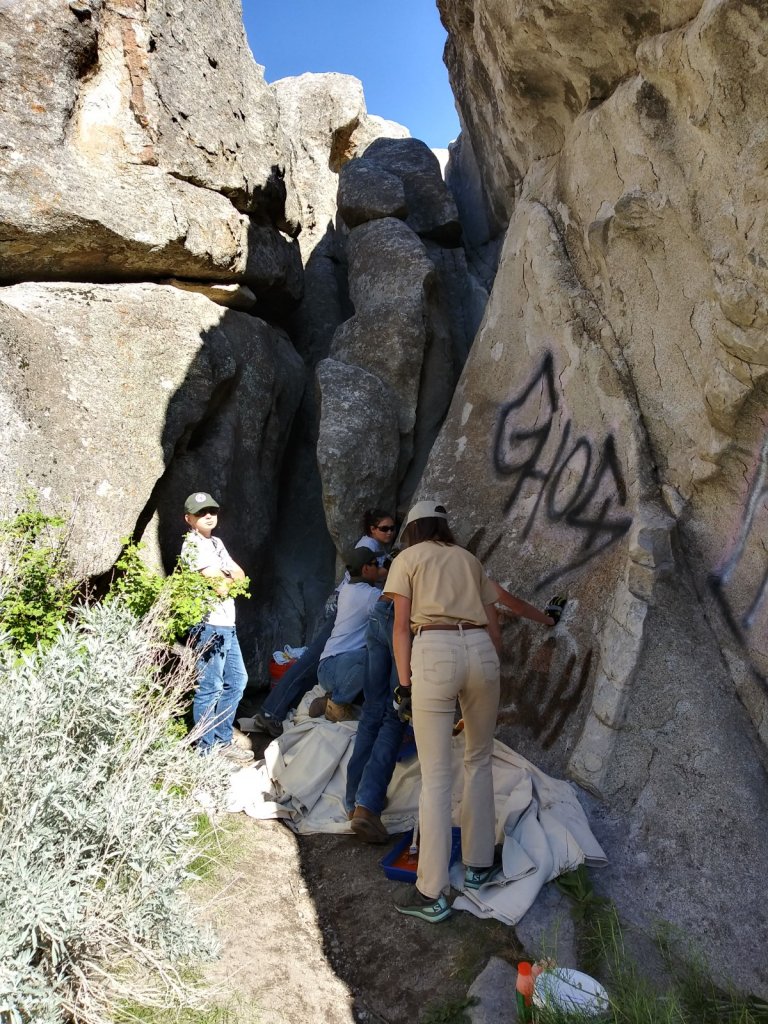 Since that episode occurred, City of Rocks officials said they were able to remove the paint from Camp Rock without damaging the historic inscriptions.
"It was tedious work and we could not have done it without hiring additional employees last year (2021), which were paid for by donations received from the friends of Idaho State Parks and the Oregon-California Trails Association," said Wallace Keck, City of Rocks Superintendent.
Law enforcement authorities have not been successful in charging anyone in connection with the case, Keck said.
"Park staff did not want to see one of the park's iconic features remain vandalized for another year, so with donations in hand, we set about the task of removing the graffiti."
Spreading graffiti might be seen as a selfish, impetuous act by teenagers or adults under the influence of drugs and alcohol. But it has lasting effects that cost money to repair.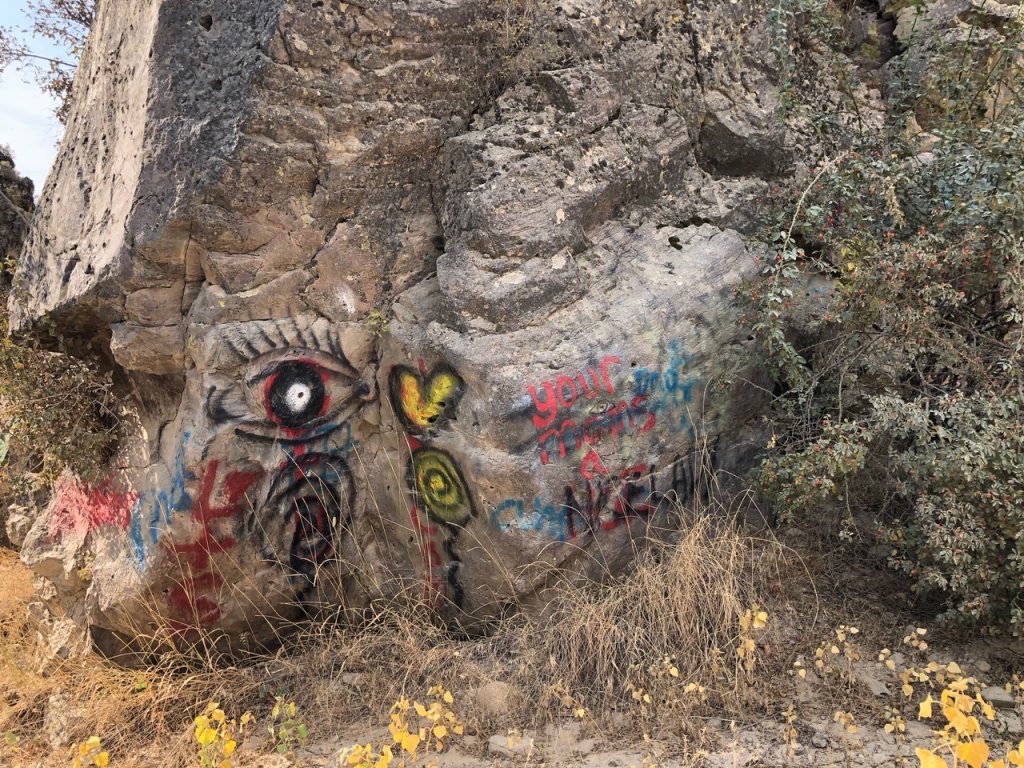 Graffiti also shows a general disrespect for Idaho's public lands and the public facilities provided by our Idaho State Parks, National Forest lands, BLM lands, Idaho State Endowment Lands, City of Rocks National Reserve, Craters of the Moon National Monument and local city and county parks.
Even film director David Lynch was quoted in The Guardian, saying graffiti is "ruining the world and making our planet ugly." Further, it shows disrespect for your community, he said.
Everyone can do their part. If you see someone spraying graffiti on public lands or public property, please report incidents to the county sheriff, national forest offices, State Parks or BLM offices.
Steve Stuebner, RRI State Coordinator