This week, we're sharing information about Idaho's Invasive Species Prevention program, which safeguards our state's pristine rivers, lakes and reservoirs from invasive mussels such as Zebra Mussels and Quagga Mussels.
Please do your part! Be sure to stop at Idaho's Invasive Species watercraft inspection stations when transporting a boat(s) into Idaho. It's mandatory to stop if you're transporting a boat of any kind, from a motor boat to a kayak. Better yet, Clean, Drain and Dry your boat(s) after recreating in waters infested with invasive mussels before you take your boat anywhere else.
The Idaho State Department of Agriculture oversees the state's Invasive Species Program. So far, the program has been highly effective in detecting and eradicating invasive mussels on watercraft entering the state with a comprehensive boat-check program.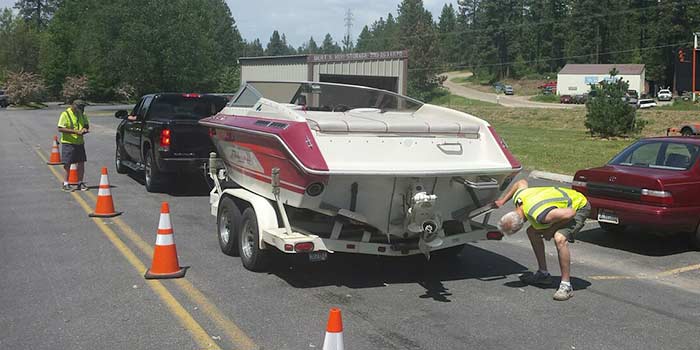 More than 950,000 watercraft inspections have occurred in Idaho since 2009 and 377 mussel-fouled boats have been intercepted and cleaned with a hot wash to prevent invasive mussels from contaminating Idaho's rivers, lakes or reservoirs.
Working with a variety of partner agencies, ISDA operates 19 watercraft inspection stations statewide. The boat-check stations are located in strategic locations by our Interstate freeways and other highways at the state's boundaries.
The system works! ISDA recently caught the 28th watercraft watercraft carrying invasive mussels into Idaho in this calendar year. The number changes just about every day … so it's 28 and counting this year, and may be over 30 by the time you read this post.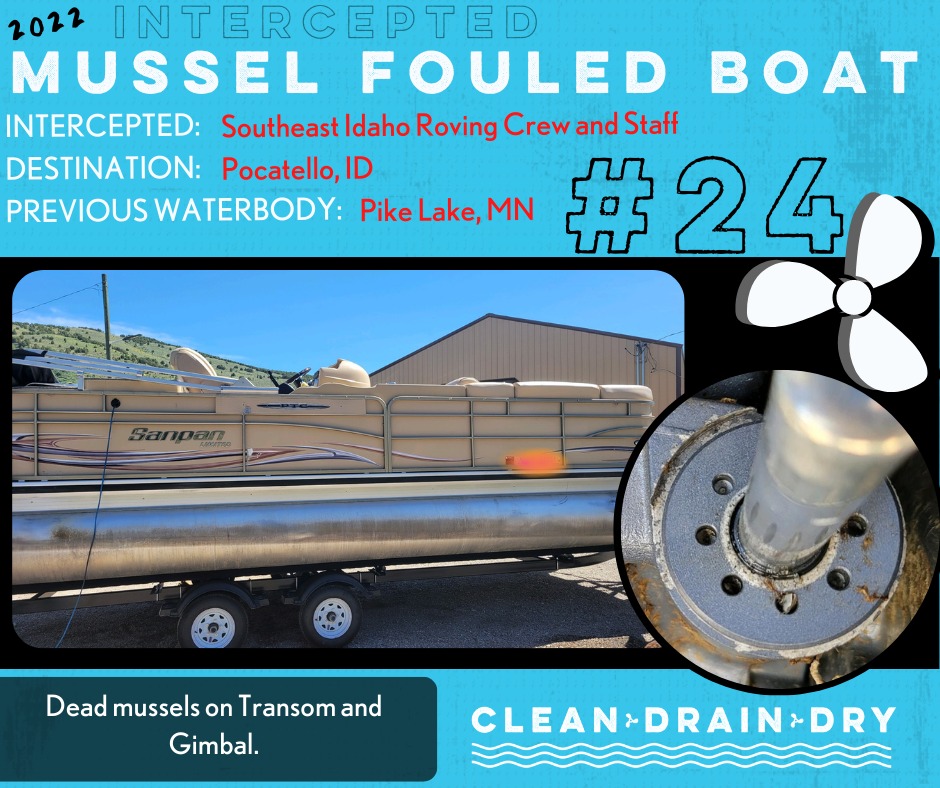 Just to give you an idea, the 24th incident involved a boat coming into Idaho from Pike Lake, Minn. Inspectors at a boat-check station in Pocatello found invasive mussels on the transom and gimbal of a pontoon boat. The 25th incident was intercepted at the Malad I-15 station; they found invasive mussels on the transom and gimbal of an outboard motor.
Boats that are considered high-risk:
Boats that have been in mussel-infested states recently (within the last 30 days).
Watercraft coming from another state (especially commercially hauled boats).
Boats that show a lot of dirt, grime, or slime below the waterline.
Boats that have standing water on board.
Why are Zebra and Quagga Mussels bad?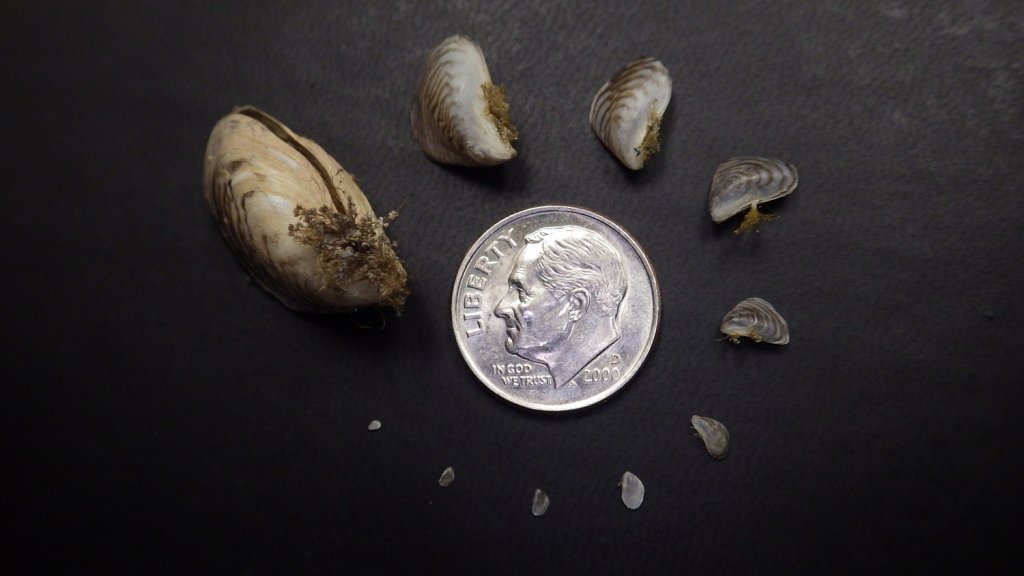 The invasive mussels, native to Eastern Europe in Ukraine, outcompete native species in our pristine waters, have no natural enemies, and proliferate by the millions in a short amount of time. Once introduced to waters, they cling to all hard surfaces, clogging boat docks and marine facilities, irrigation pipes, hydroelectric dams and turbines, boat engines, fouling beaches, and more.
Zebra and quagga mussels have invaded waters in California, Utah, New Mexico, Arizona, Nevada and Colorado. Once they have invaded a state's waters, it's very difficult to eradicate them, if not impossible, and they cause billions of dollars in damages.
What's the Solution?
Idaho's watercraft inspectors will go through your boat, and make sure that there are no invasive mussels present. If they find invasive mussels, they will do a hot wash to eradicate the mussels and Clean, Drain and Dry your boat.
The hot wash must be over 104 degrees F to kill the tiny mussels.
Will the hot wash hurt my boat?
Nope. The hot wash involves only hot water. It won't harm your boat.
What else can I do?
Clean, Drain and Dry your boat after recreating in infested waters, before transporting your boat to another location. Drain the water fully out of the bilge and ballast before transporting your boat. For more information, go to invasivespecies.idaho.gov