Two trailers and two pickup beds were filled with trash after Idaho Department of Lands (IDL) employees and volunteers cleaned up State Endowment Land near Mountain Home, a popular site for trucks, recreational vehicles and target shooting.
People have illegally dumped refrigerators, couches, mattresses, end tables and vacuum cleaners and other garbage on land used to support public education in Idaho rather than using the Mountain Home garbage transfer station.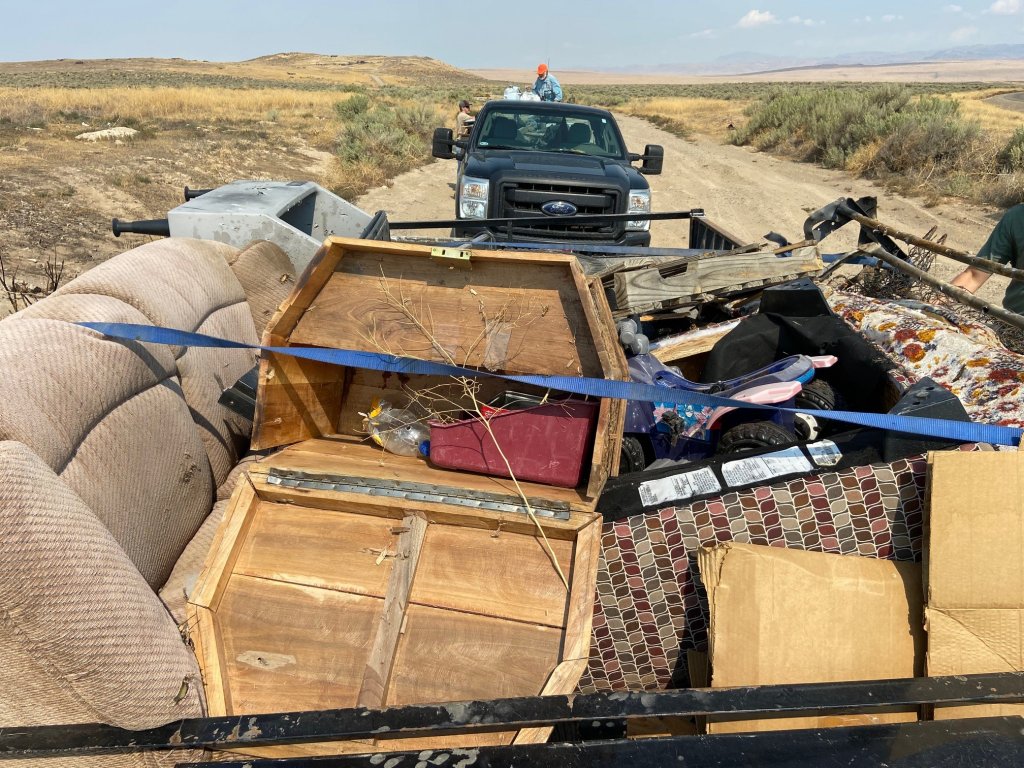 This has been a problem over the past few years, but the amount of illegal dumping has continued to increase. Another growing problem is pickups and UTVs going off-road and creating unauthorized trails that causing erosion and other issues.
Due to the abuse of this land, IDL is considering restricting large vehicle access and target shooting. Closing the land is an action of last resort and something IDL hopes to avoid.
"To continue to keep this land open to recreation, IDL needs help from the public," said David Claiborne, president of the Idaho State ATV Association. "Those who enjoy this land need to help protect it by taking their garbage home and staying on designated roads and trails."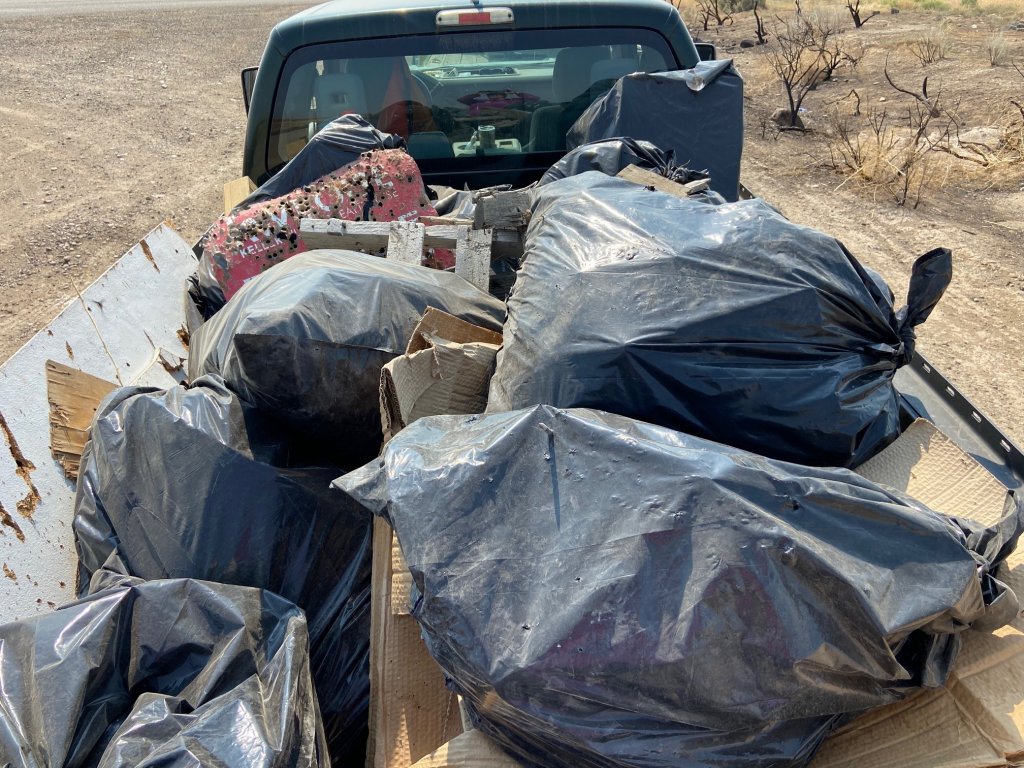 IDL encourages those who see someone illegally dumping to report it the Elmore County Sheriff's Office. License plate numbers and photos are extremely helpful.
Groups that would like to adopt this land for clean-up may contact the IDL Southwest office at 208-334-3488.
The beneficiaries of this endowment land include Idaho's public schools, with grazing and other management activities generating revenue. Recreational use is a secondary privilege allowed only if it does not cause damage or disturb management activities.
Endowment Trust Lands are managed differently than other types of public land. They were given to Idaho at statehood to create a legal trust for the sole purpose of financially supporting specific beneficiaries, in this case public schools. The Idaho Constitution requires endowment lands to be managed to maximize revenue for the beneficiaries.
Sharla Arledge, Idaho Department of Lands