Powerful deep-draft surf boats create large waves that are fun for surfing, but it's important to realize that the large wakes from those boats have an impact on other boaters, the shoreline, boat docks and private property.
The Idaho Department of Parks and Recreation recommends these tips for wake boaters to observe:
Stay at least 200 feet off the shoreline to reduce your impact. Large wakes cause significant bank erosion and sedimentation.
Stay at least 200 feet away from docks and other boats.
Be respectful of other boaters such as kayakers and anglers, who are looking for more quiet waters without big waves.
Move around to different areas of a lake or reservoir so you are not carving out the same surf lines over and over again in the same area, affecting the docks, homes and shoreline.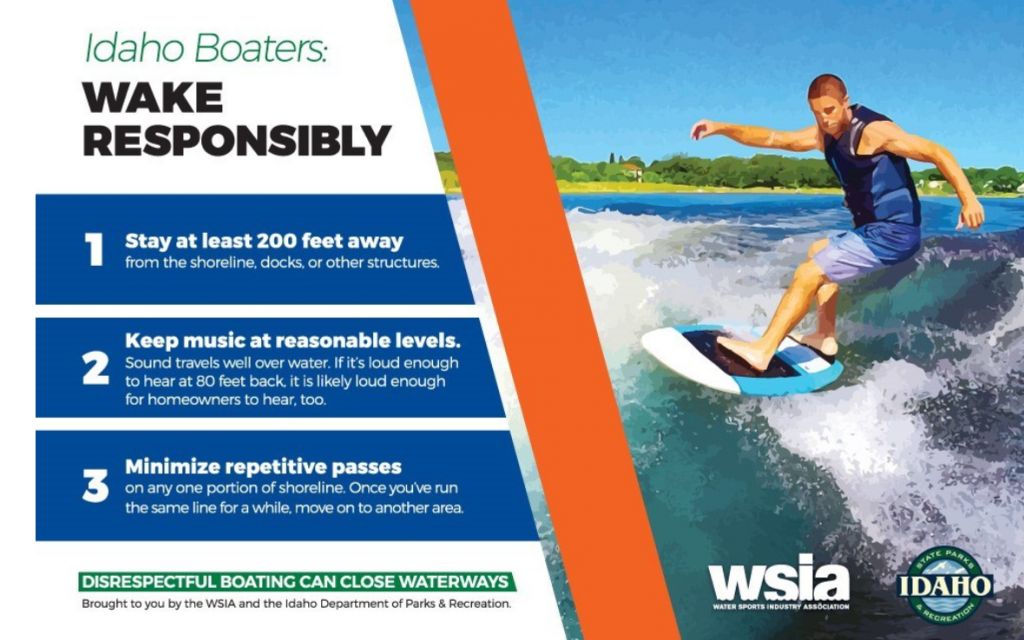 For more information, go to IDPR's Mind Your Wake information page.
Surf photo courtesy Southern Idaho Living.